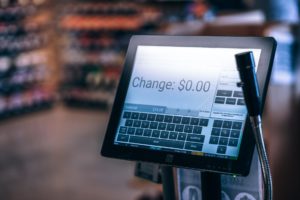 Owning and operating an ATM at your business location is one of the easiest ways to maximize profits and earn additional income. It's a win-win for you and your customers, who will appreciate the convenience of being able to access their cash at your business.
How Does An ATM Earn Money For Your Business?
With Advance to Go! there are two options for ATM placement in your business:
Free Placement ATM Program:
With this option, we will provide and install an ATM in your business for free, all repairs and supplies are included. We use Bank Express International for operations and service to ensure that your customers' transactions are fully secure. Each month, you will be paid a commision based on the surcharged transactions from that period.
Buy Your Own ATM:
Advance To Go! will help you determine the perfect ATM for your business and we will provide training on how to operate and maintain the ATM. Our trained installation technicians will install the ATM for a fee dependent on your location. After the ATM is installed and operational, you'll be given a 24/7 technical support line. You will be responsible for supplying the money and communication line for the ATM. Your cost is only $0.20 per surcharge, the rest goes directly to your business.
How Much Can You Earn From An ATM in Your Business?
Through option one, your commission will be discussed when we put together your signed agreements. Commission reports follow each monthly payment and detail the number of transactions.
Through option two, you are able to set your own surcharge fees, so you control how much revenue you make from each transaction. Advance to Go! just makes the process smoother.
Increasing Revenue is Easy with Advance To Go!
Whether you own your own ATM already, are looking to buy one, or simply wish to have one in  your business and earn commission, Advance To Go! can help. We work with the best manufacturers in the country to ensure you get the best quality machines available, and we provide around-the-clock technical support! Schedule a consultation with us today to learn more about what ATM solution would fit your needs and how you can grow your business with Advance To Go! Call 215-397-7171 or email [email protected] for more information.